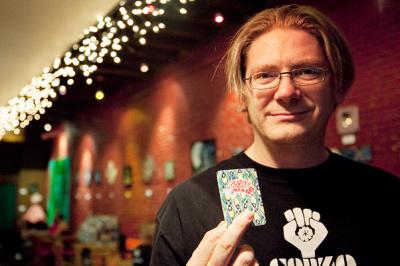 Gizmet Gameworks is a small independent game company, headed up by me, Marc Majcher. (Looking sharp over there, on the left.) I design, produce, and sell my own tabletop games from my house in Austin, Texas, and I'm always excited to share the fun with you! Gizmet publishes games that are generally clean, light-hearted, and often hand-made. Each one has evolved through our own homegrown process, from concept to design to playtesting (and playtesting, and playtesting...) to production. I really hope that you'll find something here that you love!
Here's where you can buy
Fluffy Bunny Tea Party!
Just click on the button down there.
You know you want to.